01/25/2015
One big part of my life in Munich was the weekly visit to a nearby public swimming pool where I would spend at least an hour in the sauna for two rounds of sweating, swimming a few laps in between.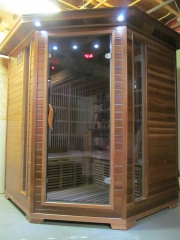 26% of Germans fourteen and older visit one of the 2,300 public saunas, or 5,400 hotel saunas, or 3,800 fitness center saunas, or 1.7 million saunas in private homes, once a week or more.
While there are some public saunas in Fort Wayne, those really aren't enough to cover my wellness needs. The temperature is too low; they force you to wear textiles (or at least wrap yourself in a towel); space is very limited, and the wood is dirty from years of abuse in most cases.
People walk into those places fully clothed, some with gym shoes on; they sit on the benches wearing dripping wet bathing suits, without putting a towel underneath; they apply conditioner to their damp hair, rub lotion all over their body, or even change into their street clothes in the sauna.
After years of talking about putting a sauna in our house, we finally got around to doing that.
Life is good!
12/31/2014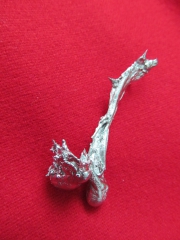 My New Year's Eve traditions include melting lead and telling the future by interpreting the strange objects that result from dropping the liquid metal into cold water.
According to this website http://www.bleigiessen.de/s/ the saxophone I got tells me to dare and simply improvise.
Given my sometimes overly perfectionist attitude, this is good advice!
12/15/2014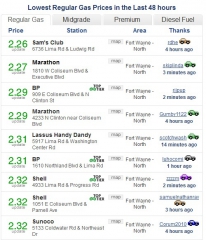 The price for a gallon of regular has fallen below $2.30 where I live.

That is about $1 less per gallon than this time last year, almost $2 less than the highest prices I remember seeing. The last time gas was this cheap was approximately five years ago.
I realize that this may be temporary relief, and stocks are falling because of it - but it means we save roughly $100 per month without changing anything, and I don't own stocks.
Life is good!
10/13/2014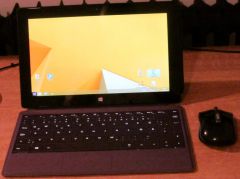 For two weeks now I've been playing with this new toy I bought. It's a tablet/PC equipped with Windows 8.1. You can detach the keyboard and use it as a touchscreen tablet, or snap the keyboard back on and pretend it's a laptop. As an added bonus mine has a German keyboard layout.
I admit I'm starting to like it! Despite the fact that Microsoft has taken a few discomforting steps in the wrong direction with it, in my opinion.
In general, Windows 8.1 hides many features, that would give the user more in-depth control, in an obvious attempt to make the device more "idiot-proof". Good thing Google is still my friend, and knows everything.
Today I found out what my product-id and my OEM key are, just in case I would have to start from scratch with my device. Those keys used to be on the sticker right on your computer - now hidden in BIOS, not intended for you to know. I suppose that is meant to create some business for GeekSquad and such.
I also found out how to make an ISO system image copy, just for peace of mind. That used to be right where you'd look for it, under "Backup and Restore" in the control panel on Windows 7 Professional. Now they buried it on the lower left hand corner of the "File History" page, but it doesn't appear right away? You have to wait for about 3 seconds for it to even show up.
What happened to business ethics?
Anyways, Microsoft, if you want to be sneaky, I can still be sneakier!
09/09/2014
Today was an exciting day at work!
Around 9:00 a.m. a colleague noticed some police action going on across the street. Within 15 minutes multiple police cars had blocked off Maumee Blvd. and armed men were swarming out around an old house. Some snipers had taken cover behind a transformer right outside our office window.
Indiana Tech issued a campus lockdown; everybody was ordered to stay inside whatever building they were in, or close to.
Three men came out of the house after another 15 minutes, their hands up in the air, and had to lie face down on their stomachs in the grass - with policemen standing over them pointing assault rifles at their heads.
Getting the remaining two suspects out took stronger measures. An armored vehicle arrived at the scene and fired a flash-bomb at the house they were hiding in. That must have scared the guys sufficiently; they came out and were apprehended too.
The incident was over about an hour after it began, we were given the
all-clear, and students were eager to give interviews and share their photos right away.