11/30/2011
Winter is definitely here!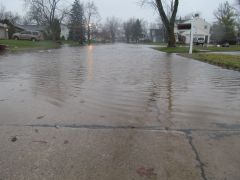 It started yesterday with over two inches of rain that turned our road into a river. As the day went on the rain became hail, sleet, slush, then snow.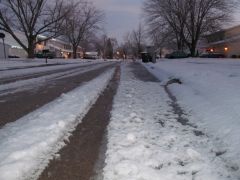 Over five inches of that resulted in chaotic traffic conditions, fallen trees, power outages, and a 32 hour shift for Tom and his colleagues.