11/20/2011
3, 2, 1 - Gone!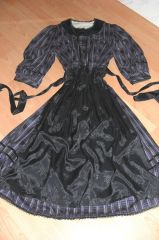 Online auctions are my favorite way of shopping. If you know how to do it right you can find really good deals on fancy stuff that nobody else has - and it isn't made in China either.
When I look for interesting items I search for auctions ending within 48 hours, with less than 10 bids posted, and at a price that I consider a bargain. Then I bookmark that item and set myself an alarm for 10 minutes before the auction ends.
At that time I check the listing to see if the price is still reasonable, and if it is I just sit there watching the timer count down. When the count-down falls below 2 minutes I type my absolutely highest maximum price in, but I don't bid yet.
As soon as the timer shows less than 1 minute I click 'bid' and then 'confirm' right away. This will post my bid within 30 seconds of the auction's end - too late for anybody else to bid again.