12/05/2015
A Present for Me from fi
Fedex delivered a small package today from Google. Lego bricks, a USB cable, and instructions how to build either a "phone stand" or a "cable tidy" out of the Legos.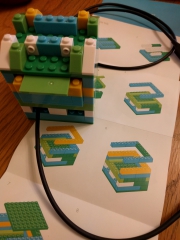 That really was a nice surprise! Verizon never did anything like that to maybe show that they value their customers.
I built the cable box out of my legos, adding the leftover parts onto the top for decoration.