06/09/2016
Blogspirit "eating" your HTML Code?
Because it was rather frustrating for me, and my search on the web only turned up other people's frustration, I dedicated a few hours of my time to play around with it. It is actually ridiculously easy to make Blogspirit accept code just like you enter it – without making any changes to it.
Here's how this works:
After you log in, click on the "Publications" tab, then select "All Posts"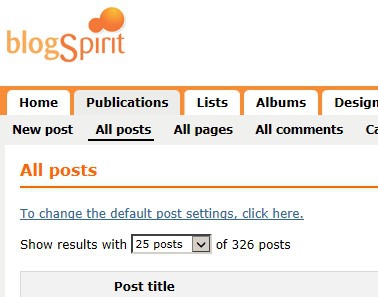 There is a link right there, "to change the default post settings, click here".
Go ahead and click that.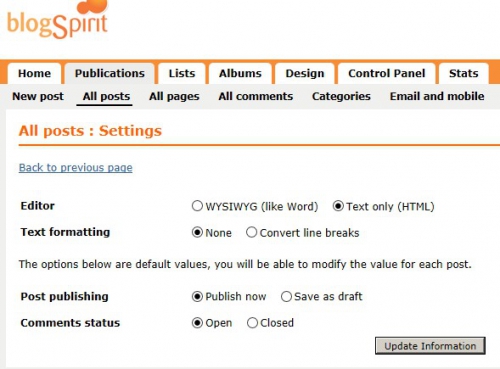 For "Editor" select "Text only". That will pop open the Text formatting option. Select "none" for that. Don't forget to click "Update Information" to save the settings.
You can always go back to the WYSIWYG editor later, after you're done with that one post in pure html.