07/30/2015
Riding along the Obstacle Course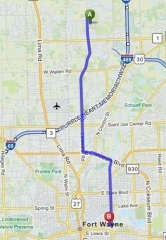 Weather permitting, I enjoy riding my motorcycle to work. Six years ago, when I first purchased my Honda Shadow Aero cruiser, the shortest distance was also the best way to go. My ride took me about 25 pleasant minutes along 9 miles of easy going, even scenic, city roads.
Harsh winters, cheaply built roads, mismanaged city budget, lacking maintenance, careless "patching", quick and dirty "resurfacing", increased traffic, construction projects, and water main breaks, have since taken a toll on road conditions.
Some streets are closed, some have lane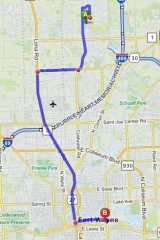 restrictions, many are in dangerous disrepair. The asphalt is cracked, riddled with potholes or patches, covered with sand, gravel, debris - not funny, if you travel on only two wheels.
So, in my attempt to pick the safest route to work, I was forced to add 3.5 miles and 15 minutes to my daily commute - each way, of course. For most of it I am now driving amidst dense traffic with frequent periods of stop-and-go.