12/31/2014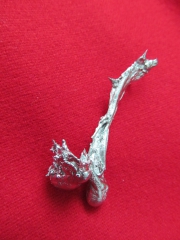 My New Year's Eve traditions include melting lead and telling the future by interpreting the strange objects that result from dropping the liquid metal into cold water.
According to this website http://www.bleigiessen.de/s/ the saxophone I got tells me to dare and simply improvise.
Given my sometimes overly perfectionist attitude, this is good advice!
12/15/2014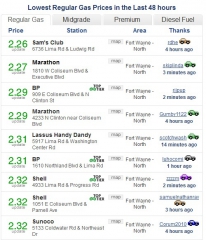 The price for a gallon of regular has fallen below $2.30 where I live.

That is about $1 less per gallon than this time last year, almost $2 less than the highest prices I remember seeing. The last time gas was this cheap was approximately five years ago.
I realize that this may be temporary relief, and stocks are falling because of it - but it means we save roughly $100 per month without changing anything, and I don't own stocks.
Life is good!