01/19/2013
This month our 2-year contract with Comcast for their "Triple Play" (internet, home phone, TV with all the extras) ended and the price was going up a lot. We are in no way able to pay that much for services that we consider nice to have, but not essential.
Reducing the TV part of the package back to just basic cable, which still contains about 50 different channels, was relatively easy, but it didn't give us much of a savings - just taking the total price back down to about the same that we had been paying for the past two years.
Doing a little research, though, revealed an awesome way to save a considerable amount of money without losing any benefits: replace Comcast's home phone service with OOMA.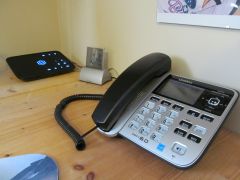 Now I have this pretty little black box with fancy blue lights on it sitting on my desk. We pay $3.73 a month (which is all taxes) and get the finest voice-over-IP available. CallerID, answering machine, free calls to the entire US.
01/13/2013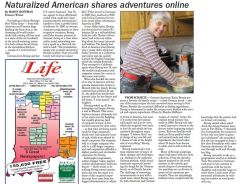 The January 2013 issue of "Senior Life" contains an article about me, starting on page 4, which I had been interviewed for last month.
I wasn't sure, whether or not to participate, because of the target audience of this magazine.
Am I really a "senior" now?
http://www.the-papers.com/OnlineIssue.aspx?pub=seniorlife...
01/04/2013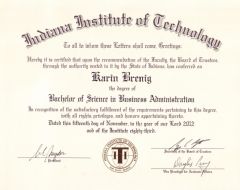 I had passed my last class in November of 2012, but it took until today for my diploma to be ready for pick-up. So now, finally, over 37 years after I graduated from high-school, I finished my Bachelor's degree. This is it, I'm done with school. No, I don't attempt to go any further. There will be no Master's or PhD in my future. I feel smart enough the way it is now.