05/30/2011
This year's extended Memorial Day weekend was packed full with fun and excitement; some of it carefully planned, some completely unexpected. We didn't expect Central Beach at Lake Michigan to be infested with myriads of nasty, blood-sucking horse flies. Which is why, after just a short dip into the refreshingly cold water, we escaped to the more pleasant environment of the Lighthouse Mall in Michigan City.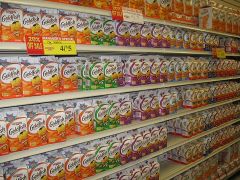 The tiny Pepperidge Farm outlet store there carries a variety of different cookies and crackers, but today their most prominently displayed item was fish. Goldfish crackers, to be precise. Over a dozen different flavors of it.
05/19/2011
Everybody, including myself, has been waiting for some really nice spring weather to finally come along. So far there is no such luck. It's too cold for the season, and too wet. I rode my motorcycle to work only once this year.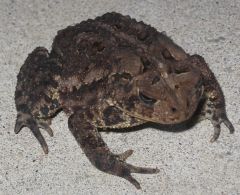 At least one species doesn't seem to mind, though. This little guy was sitting on our front porch today, while our dog tried to break through a window to get out there and catch a toad for breakfast.
05/01/2011
Truth and character are the two motto ideals of the National Alpha Chi Honor Society to which I was formally inducted today, among a group of 19 students, during a solemn and very moving ceremony at Indiana Tech.