12/28/2010
Today I went and had a new piece of gold put into one of my teeth, replacing the old inlay that had been showing signs of decay growing under it for almost a year now. I had to wait for such a long time because I needed to save money to pay for this dental service.
Comparing today's price to what it cost for that same tooth to be filled with gold twenty years ago - about $50 out of my pocket plus $150 from my insurance - explains why I see so many people with lousy teeth in this country.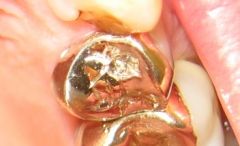 Here's what you can buy for $468, if you have insurance and a coupon (?!) from your dentist. Otherwise prepare to lay out $1,136 for 5 grams of gold.
12/22/2010

OK, some people have more decoration, and some have less. This neighbor definitely has more. I counted nineteen blow-up objects scattered loosely around their front yard. All of them thoroughly attached to the ground with four to eight strings each. Some light up at night.
It's quite a sight!
12/18/2010
I am not a member of any church, nor do I think it matters whether the story about this single mother giving birth to her son some two thousand years ago around this date is true or not, but I really enjoy the traditions around the Christmas Holidays. It's fun to set up a tree and decorate it while you're listening to romantic music and drinking Glühwein.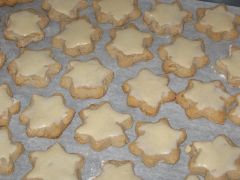 I love to come home to the smells of pine needles and freshly baked cinnamon star cookies. This year I tried a new recipe that I found on the internet. It calls for only five ingredients (almonds, powdered sugar, egg whites, cinnamon, lemon juice) and the results are simply awesome.