09/09/2009
I watched the 200th episode of my favorite TV show *Alarm für Cobra 11* on RTL's website today. The title was *Das Ende der Welt* (the end of the world).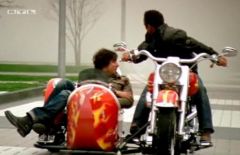 It was a double-length, action packed, suspenseful story about Semir and Ben saving the world (and themselves) from a deadly virus.
The episode aired last Thursday, and today was the last day that it was available to watch for free on the web.
Tomorrow the next episode will be showing on TV, and then I would have to pay .99 € to watch this one.
I know, I'm cheap.
09/07/2009
For over half a century I have been taught to actively solve problems whenever I am confronted with them. I learned, that it is *good* to act immediately, instead of waiting things out and letting a situation become unbearable for everyone involved. When I see something that isn't *right*, I feel an urge to jump in and help to *fix* things.
During the past ten months, however, I had to learn how to passively watch ugly circumstances turn almost hopeless. All my help, advice, and ideas, which I volunteered in an effort to reduce the damage, were vigorously rejected. Matters had to hit rock bottom before the person in charge finally decided to act responsibly.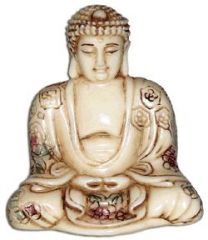 While I consider this ordeal a valuable, character building, experience, I am still greatly relieved that it is over. Life seems to be heading in the right direction again, without me doing a thing - other than holding still and staying calm.
09/01/2009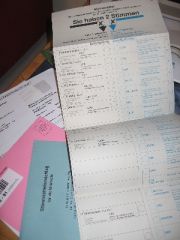 Elections for the next Bundestag will be held in Germany on Sunday, September 27th, 2009. I made sure that I was registered to participate and received my ballot today.
If I want Angela Merkel to be Bundeskanzlerin for another four years, I have to be smart enough to know where to place my two votes on this two feet long paper.
Her name is nowhere to be found on any of the roughly 20 parties' lists available to voters in Bavaria; neither is the name of her party, CDU.
I think I got it figured out though; this is the ninth time I'm doing it.