01/20/2009
I know, we are in a world-wide recession, everybody is affected. Individuals, families, groups, small businesses, large businesses, nobody is truly safe. You see the signs all over town *space available*, where you remember seing some store just last week.
Until now (knock on wood) I have been very lucky, as far as my personal finances are concerned. But I get a feeling, things are going downhill fast all around me. The number of really big companies going completely out of business, or closing many unprofitable stores, is scary!
In the recent case of World-Market announcing the imminent closure of their Fort Wayne location, it also hurts me personally.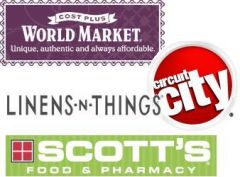 I will have to drive to Carmel now for some of my basic necessities, like Katjes Lakritz, Nürnberger Lebkuchen, Marzipan, Christstollen, Adventskalender or just some ordinary household items that aren't made in China.
01/16/2009
OK, I'm concerned about our planet's well-being. Greenhouse gases, and industrial pollution, and human waste in general, are certainly frightening. But when it comes to predicting the consequences, I just get a feeling that our scientists don't have a clue. Do you really expect that global warming to happen anytime soon? I wish we would get that now, but it doesn't look like it.
Today we woke up to -17°F (-27°C), feeling like -37°F (-38°C) with the wind-chill. The hair in your nose freezes together when you breathe in, the wind hits your face like needles, snow crunches like gravel as you walk or drive on it. This is the coldest temperature ever recorded in Fort Wayne for today's date.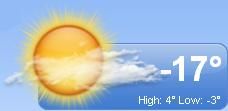 01/03/2009
My Christmas present for this year was a skiing trip. The closest ski resort is in Zanesfield, Ohio. We loaded up the van with kids and dog and skiing equipment and drove to the Comfort Inn in Bellefontaine.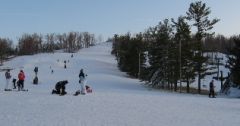 The mountain is more like a hill, but still good enough for a few hours of fun. The area is well organized, offers several different slopes for all skill levels of skiers and snow-boarders. They also have every inch of the terrain covered with snow-making machines. On the weekends they are open until 3 a.m. for 'Midnight Madness'. We didn't stay quite that long, because we wanted to take advantage of the big Jacuzzi bathtub in our hotel room.