07/26/2008
OK, I know you need to walk or run at least 30 minutes every other day to stay in shape. Especially with the kind of jobs we have, sitting behind a desk all day long. But then, sometimes it is too hot, or too cold, or too wet, or too dark, or too late.......... and I find myself getting the exercise I need only once a week, at most.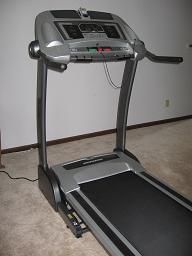 Now this is going to change! We went to Dick's sporting goods and bought a treadmill. After doing some research on the web and looking at different models in the store, we decided on a Horizon T900, which seemed to offer the best value for the price.
Getting the 360 lb. machine set up in our big, empty family room - which has been redefined to be the gymn - was a major challenge. Especially since one of the holes on the frame wasn't drilled in the right place. MADE IN CHINA - do I need to say more?
05/30/2008
Indiana Tech's new student residence hall is growing rapidly.
When I go for my lunch-break walk, I usually take a picture of it with my cell phone's camera.
Just for the fun of it, and to find out how that works, I turned my PowerPoint presentation into a video and uploaded that to YouTube.
Enjoy!
04/18/2008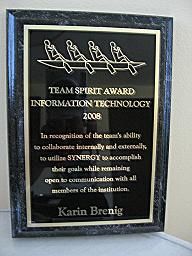 One very nice detail of American workplace culture, something I haven't seen in over 27 years of employment in Germany, is the recognition that you get for working hard.
Today Indiana Tech celebrated the annual employee awards ceremony, where individuals and teams are honored for their outstanding contributions to the success of our institution.
The surprise at the very end of this ceremony was this year's winner of our *Team Spirit Award* - the Information Technology department. We each received a nice plaque and a $100 gift certificate for Eddie Merlot's - a fancy local restaurant.
03/26/2008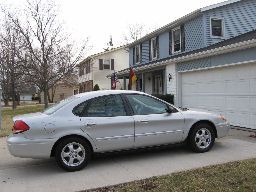 Our old 1990 Geo Tracker, with 207,000 miles on it's first engine, had been very convenient and fun to drive for two years. We bought it cheap, did only minimal maintenance on it, and got a lot of use out of it.
But the water pump was showing signs of imminent failure: random squeaks and anti-freeze on the ground underneath the car.
We had been thinking about replacing the old junker anyways - so now was the perfect time to actually go do that. Tom had seen a 2005 Ford Taurus at the same car dealership where we bought our van two years ago.
They took the Tracker for a trade and gave us a good deal on the Taurus. It cost us $7,000 - almost $2,000 below the Kelly Bluebook value. We are now the proud owners of a flexible fuel car, it runs on E85 (or regular unleaded). I like the idea of burning Indiana's corn instead of OPEC's fossil fuel.
12/14/2007
OK, you might say that, after roughly 30 years in Information Technology, it's maybe kind of late for me to start pursuing my Bachelor's Degree - but this is exactly what I'm going to do.
I am going to take advantage of Indiana Tech's generous offer - free tuition for employees - and start working on my BS in Business Administration. My major is going to be Management Information Systems. I'll be going to class for the next approximately four years, one night per week.
I picked an easy one for my first class, starting in January 2008: Foundations of Quantitative Methods.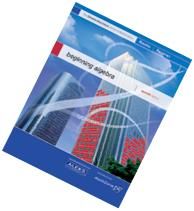 Today I went over to the bookroom and received my algebra book for that class.
I am very excited about it!