09/02/2010
..... somebody has the fantastic idea of putting a sidewalk in along Lima Road!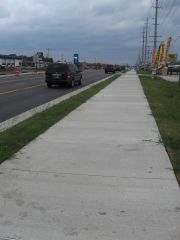 Construction to widen Highway 3 up to three lanes each direction has been ongoing for almost a year now. It doesn't look like they will get done any time soon. While driving that way is still a big mess, there is hope for an amazing future along the road, though.
There is a sidewalk!
03/17/2010
I made it about half way through my Bachelor's degree studies; you may officially call me a *Junior* now. Tomorrow night I'll take the final test for my current 'Group Dynamics' class.
Our teacher lets us use a 5"x7" piece of paper, front and back, with whatever we want to put on it, as our cheat-sheet.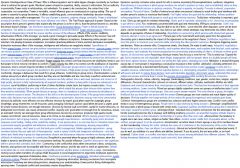 Here's how I made mine:
first I answered all questions on the teacher's study guide, using her class hand-outs. Then I copied all those answers onto a new word document, omitting all line spacing and paragraphing and indentations.
Arial narrow, 8 pt., is the smallest font I can read. Alternating colors adds even more readability. Then I printed that onto 2 pages of letter size paper, cut the text portions out exactly 5" by 7", and glued the pages together to make a 'front' and 'back'.
09/07/2009
For over half a century I have been taught to actively solve problems whenever I am confronted with them. I learned, that it is *good* to act immediately, instead of waiting things out and letting a situation become unbearable for everyone involved. When I see something that isn't *right*, I feel an urge to jump in and help to *fix* things.
During the past ten months, however, I had to learn how to passively watch ugly circumstances turn almost hopeless. All my help, advice, and ideas, which I volunteered in an effort to reduce the damage, were vigorously rejected. Matters had to hit rock bottom before the person in charge finally decided to act responsibly.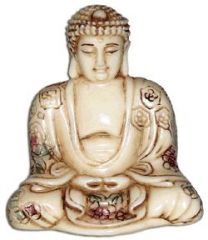 While I consider this ordeal a valuable, character building, experience, I am still greatly relieved that it is over. Life seems to be heading in the right direction again, without me doing a thing - other than holding still and staying calm.
11/05/2008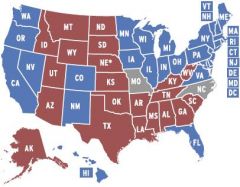 OK, I had nothing to do with it. But considering the outcome, I'd say the election results are acceptable. There were no big surprises. Just some records were broken. Indiana voted Democrat for President, a first in 44 years. I'm glad we keep Mitch Daniels as Indiana's Governor. I like his plans with property taxes.
10/23/2008
I need 123 college credits for my degree. At a rate of one class per week, five weeks per class, taking eight courses per year and earning three credits per course, I figured it would take me about five years. So every opportunity to shorten that time is more than welcome.
One very quick way to earn credits is thru a CLEP exam. I like that idea a lot! Why not prove that you acquired valuable knowledge about something somewhere outside a classroom?
Which is why today I took a CLEP test for a subject I master without special preparation: German. I scored a perfect 80 points, the maximum possible, which is worth 12 credits.