08/27/2008
I've been practicing my yodeling in the car, on my way to and from work, for about ten weeks now. I believe there is some mayor progress! What do you think?
08/02/2008
I had been out at Baer Field Speedway, by the airport, only once. Over five years ago. Tonight Tom took me there again for a few hours of plain fun.

The place hasn't changed at all. It still has this *classic* touch of run-down, worn-out, slightly off, charming atmosphere. Entire families take their big coolers with snacks and drinks, bring blankets to wrap up in when the sun sets, and sit there on pillows or these little folding chairs without legs, or even on the bare weathered wood.
The race cars look like they came straight from the junkyard.
07/04/2008
The 4th of July means extended weekend for me. Time to spend the day doing what I do best: Nothing! After dark we sat outside on the patio, sipping on a glass of wine, just looking up into the sky.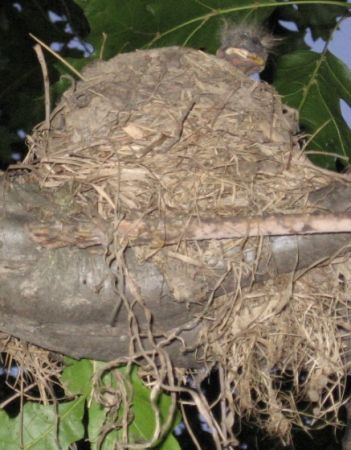 There I spotted a funny little creature looking down at me. We have a robin's nest in one of our trees, and one of the babies was curious. I had to wait for a while for an adult robin to show up and feed the little ones.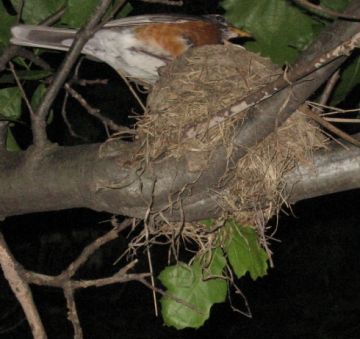 06/17/2008
Listening to the band at Germanfest this year I decided to teach myself how to yodel. I found a CD on Amazon.com, plus a website with ten free lessons, and two short instructional videos on YouTube. I've been working on it in the car, on my way to and from work for about a week now. The hardest part is finding your voice break. Once you master that, the rest is just a matter of practice.
05/26/2008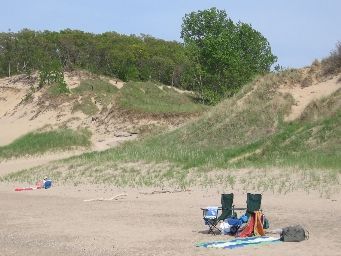 I had a four-day-weekend, thanks to Indiana Tech. Tom's work schedule allowed for two days off. So we loaded up the van with beach gear and took Armani to the pet-friendly Comfort Inn in Portage.
Perfect sunshine, few people, very cold Lake Michigan - Central Beach is one of my favorite places. There is a small bar & grill right across the street, in walking distance from the hotel, where they serve delicious buffalo wings and sandwiches.
Michigan City is not too far off our way back home, so we stopped at the Lighthouse Place outlet mall. Over 120 factory outlet stores, set up in a nice outdoor mall around an old lighthouse. Some pretty decent prices there too.