04/06/2014
The Annual Trip to Painsville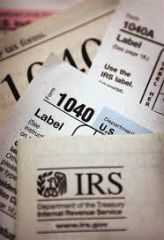 Even though we're getting better at this, it doesn't seem to get any easier. Over two hours spent, using specialized software to produce a book over 50 pages thick for federal, and another booklet with 15 pages for the state tax return - just to find out what we already knew - we owe.
Why does this have to be so much work?
I used to complain about the "complexity" of income tax preparation in Germany - now I wish tax preparation in the US was that easy.