03/24/2014
Spring Break 2014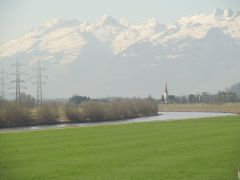 Officially, this was a business trip. I was assigned as a chaperon for the four female students in our tour group. The focus of the trip was on renewable energy in Germany and Switzerland, and the students were participating for credit applied to their degree in energy engineering.
I was lucky to be considered useful, translating language and culture. Even though I was being paid to work, it didn't feel like work at all. I learned things about my native country that were new to me. I got to visit places that I hadn't been to before.
Back home after only ten days, which seemed like a month or more, I felt invigorated and exhausted at the same time. Filled with joy and pain, knowing that I will always be split and torn between two worlds.