01/22/2014
They knew since December, but decided to tell us today. Investigations into a huge botnet turned up 16 million stolen email addresses, complete with passwords, half of them ending in .de - Germany.
I found out that my oldest email address, which I have been using for almost everything in the past 15 years, is one of them. I had almost expected that, given my level of exposure online, and I wasn't really concerned about any consequences, because I have been doing enough to protect my computers, and online accounts, and identities.
Just in case you want to know what I'd recommend for your protection - and peace of mind:
For your online activities use an email address that does not contain your name
Use a unique, different password for every online account
Create complex passwords, using a system that is easy for you to remember
Change your passwords for everything every three months, or even more often
Keep your virus protection and firewall on all your computers up to date.
Scan all your computers for malware with multiple, different programs a least monthly
Turn all your computers off when you are not using them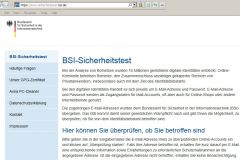 01/06/2014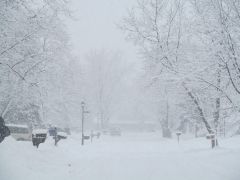 It had been snowing almost non-stop yesterday, leaving us with
about 14 inches of snow on the ground. Temperatures had dropped
drastically to -17°F. Figuring in the windchill factor we are now facing
life-threatening -40°F and a travel warning has been
issued by the authorities.
Currently only emergency travel is allowed. Most businesses,
schools, and government offices remain closed for today.
Indiana Tech decided to follow suit, which gives me a very welcome
day of plowing snow, unclogging a drain in the bathroom,
and staying warm by the fireplace.