12/31/2012
Year of the Eagle?
New Year's Eve is a holiday laden with traditions. The ones I try to live are a mixture of what my family used to do, or what people do in Germany, or stuff that I just picked up from somewhere I don't even remember.
I need to eat herring salad, drink prosecco, watch "Dinner for One" just before midnight, then light some fire-crackers at midnight, and then melt lead first thing in the new year.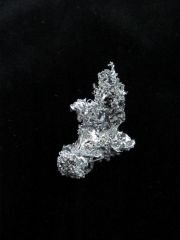 My piece of random lead art for 2013 looks like an eagle to me.
What do you think?