09/07/2009
doing Nothing can be the Best
For over half a century I have been taught to actively solve problems whenever I am confronted with them. I learned, that it is *good* to act immediately, instead of waiting things out and letting a situation become unbearable for everyone involved. When I see something that isn't *right*, I feel an urge to jump in and help to *fix* things.
During the past ten months, however, I had to learn how to passively watch ugly circumstances turn almost hopeless. All my help, advice, and ideas, which I volunteered in an effort to reduce the damage, were vigorously rejected. Matters had to hit rock bottom before the person in charge finally decided to act responsibly.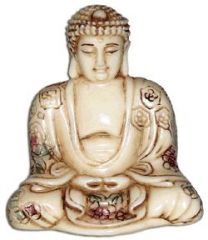 While I consider this ordeal a valuable, character building, experience, I am still greatly relieved that it is over. Life seems to be heading in the right direction again, without me doing a thing - other than holding still and staying calm.