02/05/2008
Super Tuesday
OK - I can't vote for any of these people, but it's still interesting to watch. The election process for President of the USA is very different from the procedure in Germany. People don't really get to vote for a candidate, people just vote for a delegate. First the parties have to decide, who is going to be running in the finals for them.
That first step is called *primary election* or *caucas*, depending on how exactly the procedure is done. On a primary election party members simply cast a vote for whom they prefer to be their party's candidate. On a caucas party members discuss with each other about the candidates, before casting their vote for one or another person.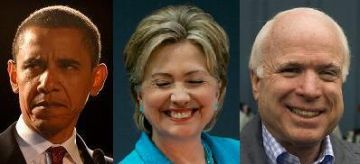 24 of the States had their primary/caucas today, on Super Tuesday. One republican candidate emerged the obvious winner - John McCain, but the democrats are still undecided. Is it going to be Hillary Clinton or Barack Obama for them?
The most interesting aspect of this is the impact, which a decision between the two Democrats might have on the likelihood of the Republican becoming President. Analysts speculate, that John McCain would most likely win the final election, if Hillary Clinton was to win the primaries for the Democrats.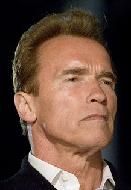 And whom would I want for President? Well, to be honest - none of the above. I'd vote for Arnold Schwarzenegger.