12/31/2007
....the same procedure as every year, James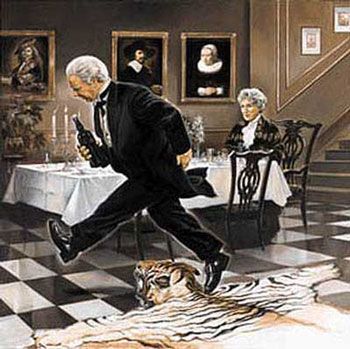 Don't ask me why....... but since 1972 on New Year's Eve you will find all of Germany (or at least the vast majority of people) watching a ten minute sketch on TV.
It is the work of the late Freddie Frinton, a British comedian who died in 1968. The funny little piece was first shown on TV in 1963 as a *filler* between shows. Obviously ads weren't that prevalent between (or even right in the middle of) TV shows back then.
A year just wouldn't end properly without watching *Dinner for One* and, thanks to the internet, no matter where I am in the world, I can still do that.