12/14/2007
go to class, get a degree
OK, you might say that, after roughly 30 years in Information Technology, it's maybe kind of late for me to start pursuing my Bachelor's Degree - but this is exactly what I'm going to do.
I am going to take advantage of Indiana Tech's generous offer - free tuition for employees - and start working on my BS in Business Administration. My major is going to be Management Information Systems. I'll be going to class for the next approximately four years, one night per week.
I picked an easy one for my first class, starting in January 2008: Foundations of Quantitative Methods.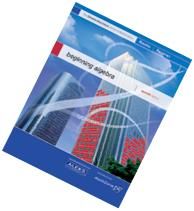 Today I went over to the bookroom and received my algebra book for that class.
I am very excited about it!